Leadership matters more than ever.
Tackling COVID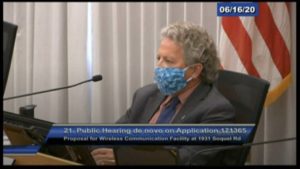 As your Supervisor, I'm using my experience to lead our county through the crisis of COVID. We flattened the curve early by listening to the experts, but the road ahead is challenging. With a public health background and twelve years on the Board, I have the experience needed to make the right choices. I brought local health officials to the public so residents could ask questions directly. I created the plan to help with rent/mortgage and utility assistance, and worked to change our local permitting process to allow businesses to use their space for outdoor seating. I will continue to find new ways to help our community, especially those who are the most vulnerable.
Saving Money on Water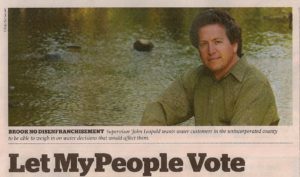 I'm fighting for you on other important issues. The City of Santa Cruz Water District charges residents living outside city limits 14.5% more for the same water. I have advocated for rate cuts in the past. Now I'm working to eliminate the unfair surcharge altogether.
Addressing Climate Change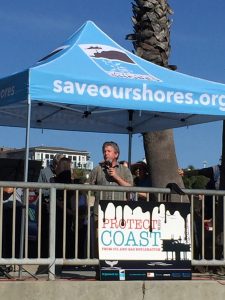 The COVID-19 pandemic looks like the climate change debate at warp speed. The science about the effects of climate change is clear and the impacts to our community will be real. Santa Cruz County needs a Climate Action Manger to coordinate the urgent response to sea level rise and wildfires. We must fund infrastructure improvements to protect our community from its impacts. I have taken on oil companies and made our county the first to ban fracking in the state and help secure the funding to protect us from future wildfires.
Promoting Social Justice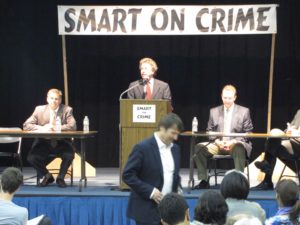 As Black Lives Matter protests have vividly demonstrated, Santa Cruz County must address racism, economic and social injustices. I have worked for years to pursue effective criminal justice reform and just led the creation of a new Justice and Gender Commission. Now we must continue that push to guarantee that every defendant has adequate defense, that our judicial system is using proven tools to reduce incarceration, and address the reasons that the racial makeup of our jails does not reflect the demographics of our community. We must build platforms to address structural racism and focus on economic and social justice issues in our community.
I Get It — And I Get It Done
Now is not the time to take chances. The 12 years of experience I have gained and the trust you have given me has produced results.  I am proud of the relationships that I have built to help the district as reflected in my broad range of
endorsements
.
On November 3rd, please vote for John Leopold as your Supervisor.